When I totalled my R100S I was wearing a helmet that saved my life. There is also a great deal of truth in the joke:
Why motocyclists wear full face helmets.
Answer: Open casket funerals.
The following are pictures of the helmet. I still have the helmet as a reminder of why I will always wear a helmet. Note that the foam is cracked and crushed.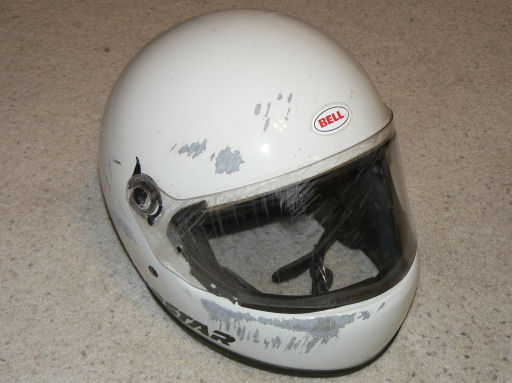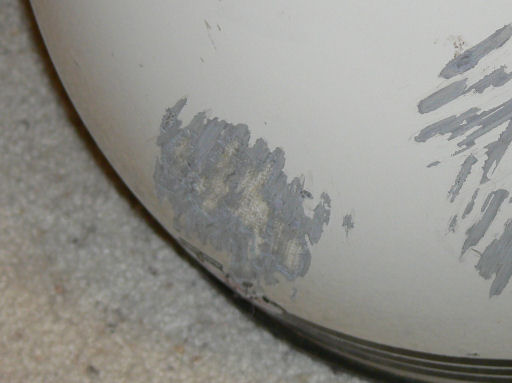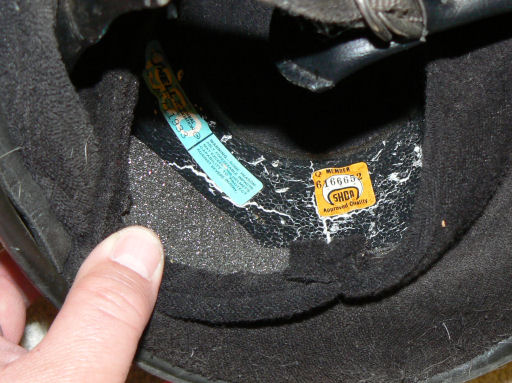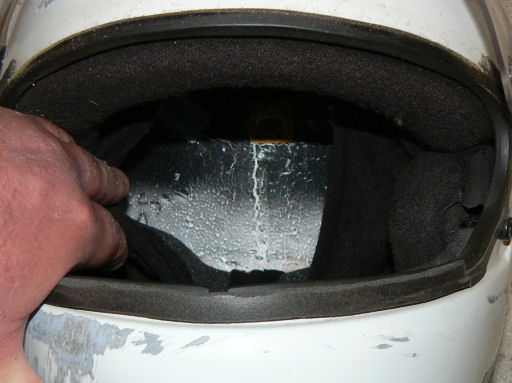 I am convinced that I would be dead if I had not been wearing this helmet. I also believe that, had I died, there would not have been a viewing of the body, because there would not have been enough left of my head and face to view.